Female groupies in particular have a long-standing reputation of being available sexually to celebrities, pop stars, rock stars and other public figures. In the book
Hammer of the Gods
(Stephen Davis, 1985),
Led Zeppelin
singer Robert Plant is quoted distinguishing between fans who wanted brief sexual encounters, and "groupies" who traveled with musicians for extended periods acting as a surrogate girlfriend or mother, often taking care of the musician's valuables, drugs, wardrobe, and social life. The GTOs ("Girls Together Outrageously"), with Pamela Des Barres in particular, as de-facto spokeswoman, associated with Frank Zappa & The Mothers of Invention and other late 1960s and 70s stars, and the Plaster Casters are probably the best known groupies of this type. They are sometimes even referred to as "road wives."
According to Pamela Des Barres book, Let's Spend The Night Together, there is at least one verified male groupie, Pleather, who followed female celebrities such as Courtney Love and members of the 80s pop group The Bangles.
"Apple Scruffs", from George Harrison's album "All Things Must Pass", refers to the Apple scruffs, a group of teenage girls who staked out the Beatles' Apple Corps offices, Abbey Road Studios, and Paul McCartney's home, often sleeping outside in rough weather, waiting for a glimpse of a Beatle. The Beatles' song "She Came In Through the Bathroom Window" (from Abbey Road) refers to the day a few Scruffs climbed into Paul McCartney's house via an upstairs bathroom window and raided his closet for a pair of pants, which they took turns wearing. They also took a framed photograph, which they later returned at Paul's request.
source: wikipedia
Famous Groupies
Cynthia Plaster Caster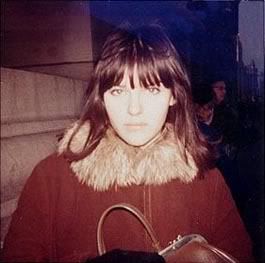 Nancy Spungen
Bebe Buell
Patti Smith
Sable Starr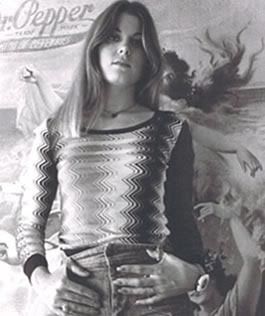 Pamela des Barres
If you wanna learn more about groupies I really recomend you watching "Almost Famous", staring Kate Hudson as a groupie herself. I love that movie!